Revelation Manufacturing supplies home elevators for private residences through a growing network of distributors. We provide mobility solutions that help people get to the next level. We are a rapidly growing manufacturing company seeking talented individuals!

Jay Arntzen founded Revelation Manufacturing after an exceptional 24 year career with a major global elevator company. During Jay's industry career he has held a variety of positions including sales, marketing, product development, project management, field operations and senior management as national VP of Operations. His values-based leadership sets the tone for Revelation's employees and vendor partners. His exceptional business acumen and vision ensures the Revelation brand sets the standard for elevator manufacturers. He is involved in every facet of the company's operations and is a proven leader with a propensity for building highly motivated and productive teams.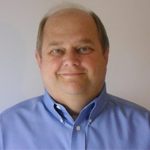 Al Seeba
Chairman of the Board
Al recently retired after 41 years at Deere & Co where he served in many engineering and manufacturing operations roles.  His most recent assignment was that of President and CEO for the Deere-Hitachi Construction Machinery Corp. in Kernersville, NC.   Al Seeba currently serves as Chairman of the Board for Revelation Manufacturing  and joined the Board of Directors at Genesis Elevator in 2014.
Rich is a business advisor, author and speaker focused on helping business owners improve their overall business results through high-impact team engagement strategies. Prior to launching Tour de Profit Business Advisors in 2007, Rich was a Division President at Pella Corporation, Vice President at Texas Instruments and an Officer in the U.S. Army. Rich joined the Genesis Elevator Board of Directors when the company was founded in 2008.
Scott Hutter
Board Member
Scott is currently the President of the Construction Division for McCarthy Bush Corporation, where ihe overseas three construction companies, McCarthy Improvement, Bush Construction and Clinton Engineering General Contractors. Prior to joining McCarthy Bush, he was the President, CEO and Board Member for Martin Engineering, a family owner global manufacturer of engineered conveyor products. Scott also has industry experience as a Senior Vice President of Kone Elevators the world's 3rd largest elevator company. Scott joined the Board of Genesis when it was founded in 2007.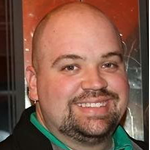 Miles Maddox
Manufacturing PM / Production Manager
Miles Maddox Joined the Revelation Team in 2018 to head up its Manufacturing Division. Miles has 14 years' experience in the Manufacturing industry as well as Lean Manufacturing methods, ISO 9001; 14001 implementation and new factory setups. Prior to joining Revelation he was the Plant Manager for Masats which manufactures accessibility systems for mass transit authorities.